DURATION
30-60 Minutes
WHERE
virtual!  Make cat beds at home, in school, with your friends!
WHEN
Throughout the year
WHOSE HELP IS REQUIRED
Adult
HOW IT MAKES A DIFFERENCE

Support our furry friends so they can have the best and healthiest experience in our shelters!  Blankets will help them stay warm and safe.
DESCRIPTION
SGV Animal Advocates wants to spread our message of hope and compassion. We believe that a single action can make a difference in the community, and that collective action can greatly impact the world. Through advocacy and outreach activities, our team works tirelessly each day to contribute their part to the greater good.
Our little kittens need a warm and comforting blankie to sleep on.  Can you help us make beds for cats and their baby kittens?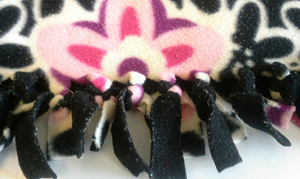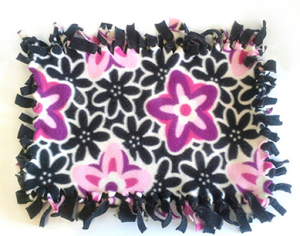 ITEMS NEEDED
YOU NEED:
2 pieces lightweight fleece material (36" x 24")
Scissors
SPECIAL REQUIREMENTS
NEXT STEPS
Collect all the materials from the required supplies list, organize and then View Instructions to get started!
WEBSITE
Sending or dropping off items to a nonprofit? Don't forget to tell them you found them through PGK! Download and print a packing slip here.
DIRECTIONS:
Cut two pieces of fleece (36" x 24")
Lay 1 piece of fabric on a flat surface and cut 4" fringe along all 4 sides.
Repeat this for the second piece of fabric.
Layer the first piece of fabric on top of the second piece of fabric on top of a flat surface.
Using a piece of fringe from the top layer and a piece of fringe from the bottom layer, tie a knot.
Repeat knotting around all four sides.
The finished product should measure 24" x 36"
Once you've made your blanket, email us to coordinate shipment or drop off!
9858 Rush St, South El Monte, CA 91733